We make sandwiches fresh to order on our sensational sourdough baguettes or artisan bread freshly packed with locally sourced ingredients.  Fillings include barbecued ham and Gruyère cheese supplied by Deli Delicado in Jersey Market, Liberation Ale Chutney from @Chili Kitchen and peppery rocket from our friends at Homefield Farm. 
Suggested combinations:
• Tomato & Gruyère
• Jambon-Beurre
• Jambon, Gruyère & Rocket
• Gruyère & Liberation Chutney from The Chilli Kitchen
View full details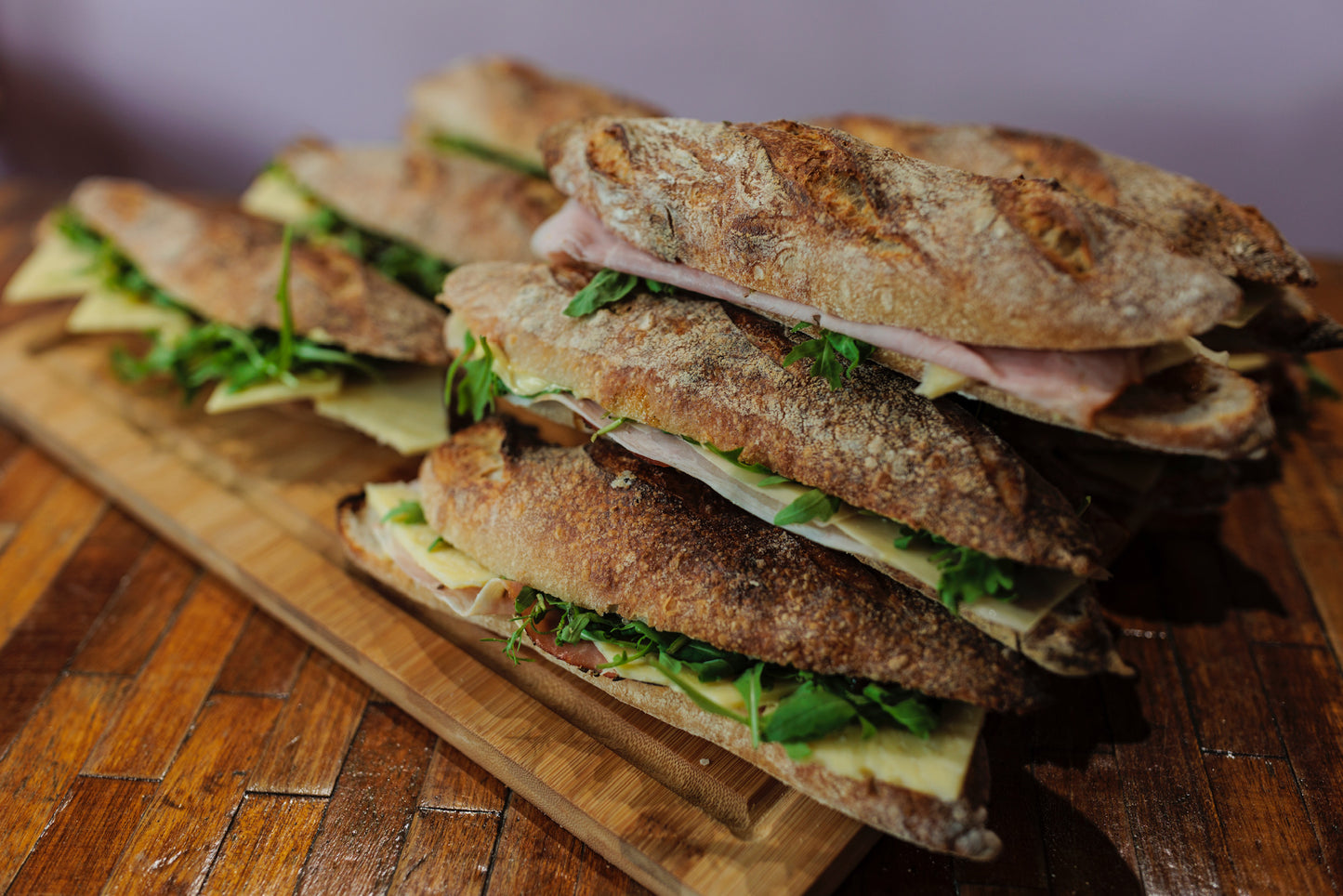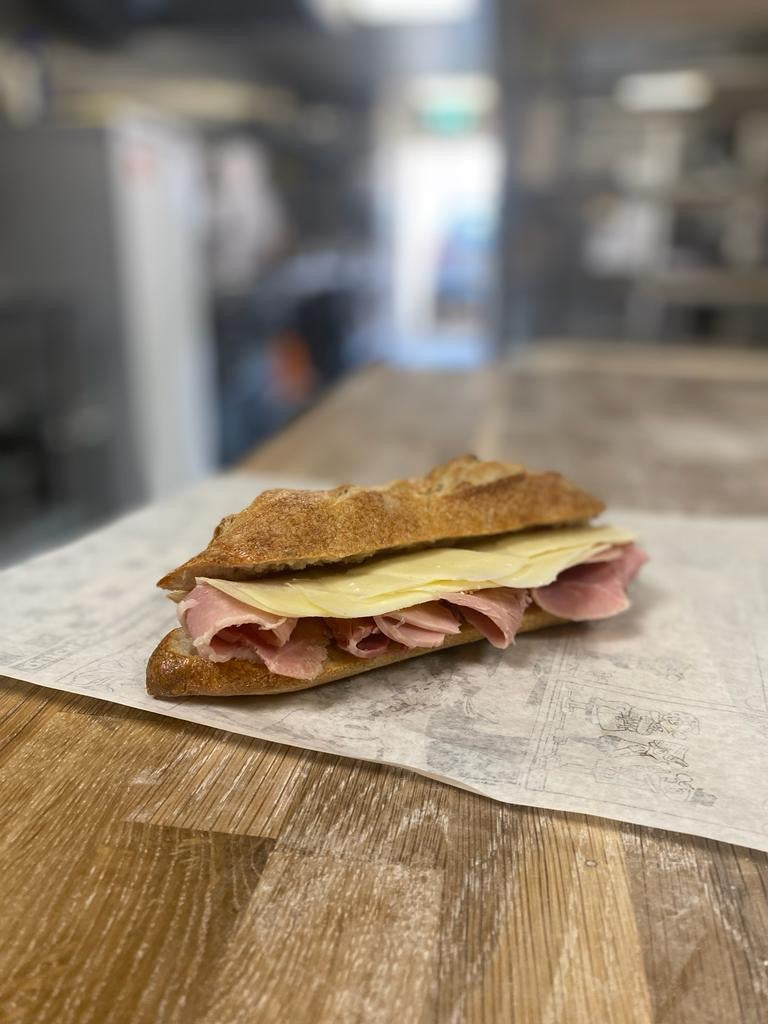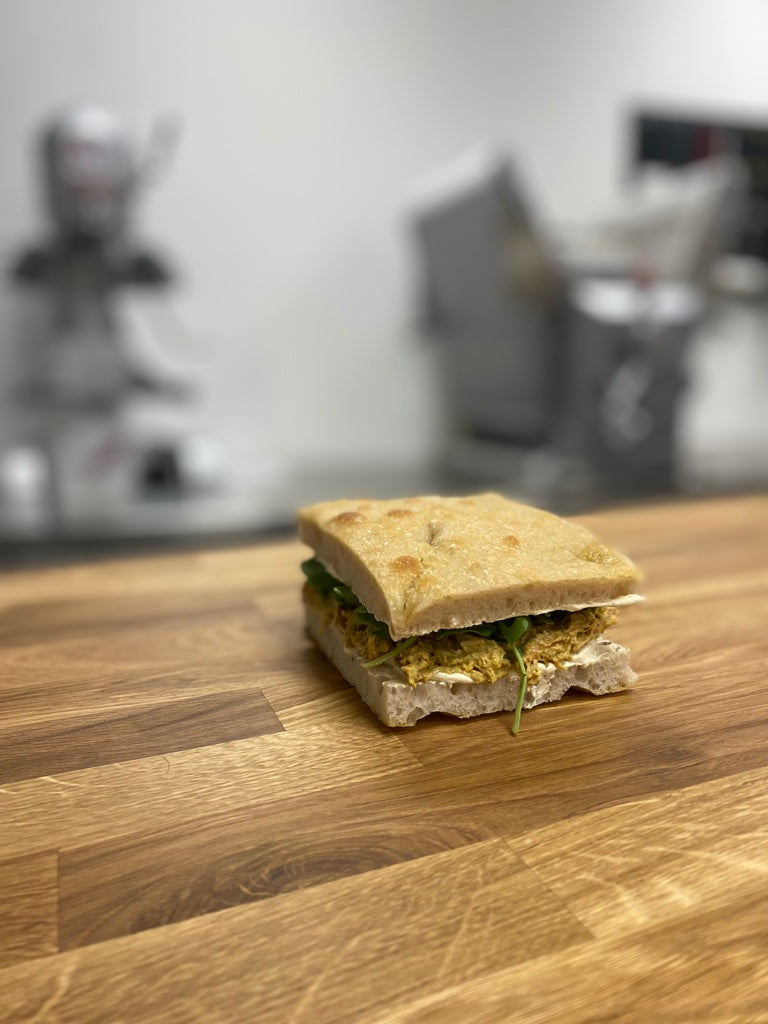 Ingredients
Four Bakery uses zero additives in food production. However, most mills must fortify flour in accordance with the law.
Ingredients with allergens in bold: Fortified wheat flour (wheat flour, iron, niacin, thiamine, calcium carbonate), filtered water & sea salt.
All our products are handcrafted in a kitchen which uses cereals containing gluten, eggs, milk, nuts, soy, sulphur dioxide, celery, anchovies and sesame seeds.                                                           
May contain small traces of peanuts and lupins as we cannot rule out cross-contamination by suppliers.