A different kind of white bread. This loaf is a blend of wild Jersey yeast and organic Wild flour use a method of regenerative farming to grow diverse varieties of wheat together in permanent pasture. This system allows nature to do what it does best, creating a natural environment for plants to thrive.
Once grown the flour is stone-ground to protect the nutrients and give a full flavour with a satisfying chew. Enjoy with almost any meal or as the main event with some posh olive oil and sweet balsamic vinegar.
Weight: 800g.

Starter: Wild Jersey yeast, water & Wildfarmed flour.

Flour: Wild flour.

Water: Double filtered.

Salt: Jersey Sea Salt.​
While we aim to be consistent with our baking, your loaf might look slightly different to what is pictured.
View full details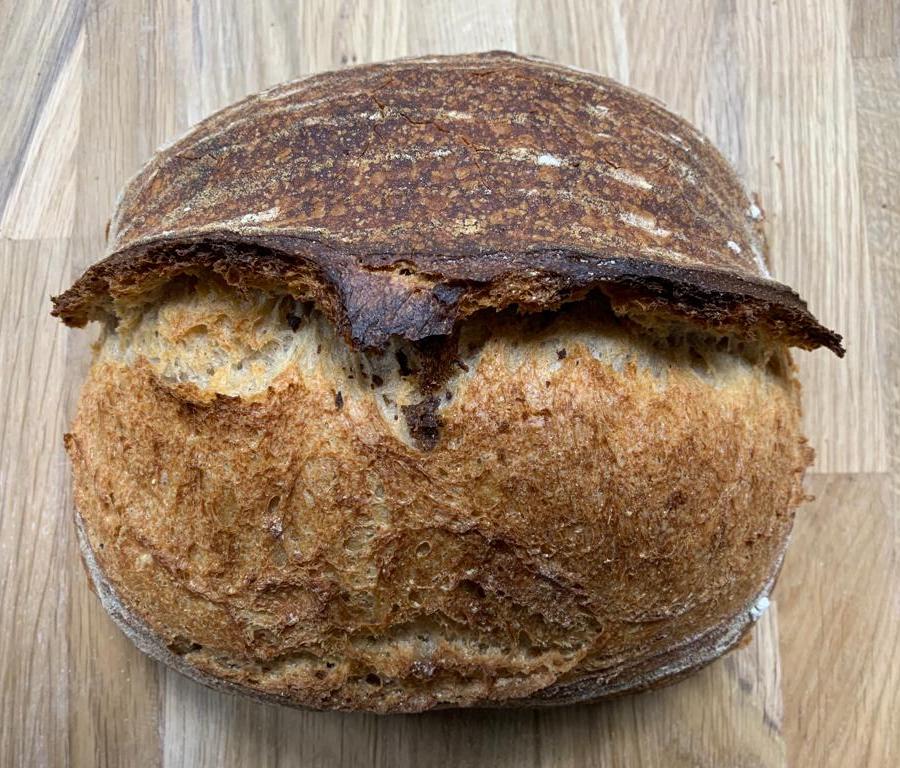 Ingredients
Four Bakery uses zero additives in food production. However, most mills must fortify flour in accordance with the law.
Ingredients with allergens in bold: Fortified wheat flour (wheat flour, iron, niacin, thiamine, calcium carbonate), filtered water & sea salt.
All our products are handcrafted in a kitchen which uses cereals containing gluten, eggs, milk, nuts, soy, sulphur dioxide, celery, anchovies and sesame seeds.                                                           
May contain small traces of peanuts and lupins as we cannot rule out cross-contamination by suppliers.